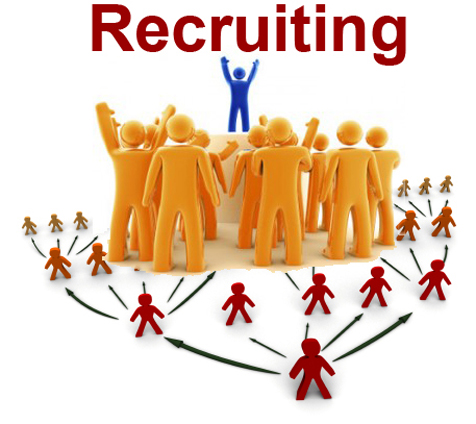 Judge Recruitment Contest Details and Updates
To all students ages 12-18
Are you looking for ways to exercise your skills in persuasion? Are you in need of spending money in the form of your favorite gift card? Would you like to have a wide variety of judges at your national tournament? Then take note of this important announcement.
NITOC 2015
Judge Recruitment Contest
Stoa is offering prizes to the top 3 recruiters of judges from local Greenville businesses:
First Place with a minimum of 20 judges--$100
Second Place with a minimum of 15 judges--$75
Third Place with a minimum of 10 judges--$50
Here's all you need to recruit:
• The internet
• A phone
• Our official flyer and form letter to be found from the contacts below
• A little bit of tenacity
Hundreds of community judges are required to run our tournament and since there are no Stoa clubs in Greenville, we need you to do some remote marketing. We ask that you limit your efforts to businesses unless you have prior approval since we already have a team working on churches and other organizations. However, if you have a local contact or an idea, please run it by us.
Many businesses require community service hours for their employees, and we think our tournament provides the perfect opportunity. Your job is to find the right contact person in the company who will likely be in the human resources department or perhaps the owner or manager in a smaller business and then communicate all the pertinent details found on the flyer.
Send your judges the link to register at https://nitoc2015.homeschooldebate.net/judges and be sure to have them enter your name in the prompt: "Who recruited you to judge?" That way, we can keep track of the contest. You can customize our form letter or write your own. It's as easy as that!
For questions about the contest and to get your flyer email: lorileander@gmail.com or patsybutman@icloud.com
May 1st Contest Update
Number of community and alumni judges--80
Number of community judges--53
Top judge Recruiters
Allison Reid from Arrows, AR - 2
TJ Goze from Alethinos, MO - 2
May 8th Contest Update
Number of community and alumni judges--112
Number of community judges--82
Top Judge Recruiters
Hannah Grady, Mountain Voices, NC - 5
Emily Bradbury, Salt, CO -3
May 15 Contest Update
Number of community and alumni judge--141
Number of community judges--106
Top Judge Recruiters
Hannah Grady, Mountain Voices, NC - 5
Emily Bradbury, Salt, CO - 3
Cooper Ezell, Venture, TX - 3