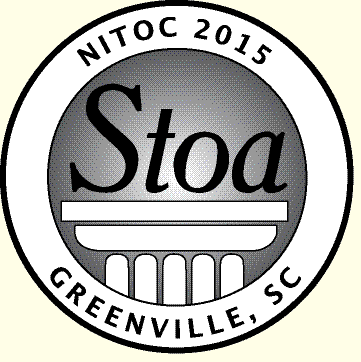 NITOC 2015 will be Saturday, May 16th - Saturday, May 23rd on the beautiful campus of Bob Jones University in Greenville, South Carolina
Family Registration by Invitation only is open now and will close May 4 at midnight. (Pacific Time)
Event Fees TP-$70 LDV-$70 Parli-$50 IE Events- $35 per event
Breakout Impromptu $20.00 per student (refundable if the student breaks in any event and is not eligible to compete in Breakout Impromptu)
Parliamentary Debate will be kicking off a great week of competition on Saturday, May 16th!
There will be no tournament activities on Sunday, May 17th.
Parliamentary Debate will conclude on Monday, May 18th.
If you are not competing in Parliamentary Debate, please plan on arriving for the MANDATORY NITOC competitor and Parent check in and Opening Ceremony which will include Parli Awards on Monday, May 18th at 7pm.
or better yet, come earlier to judge/watch Parliamentary Debate!
Refund Policy
Before Family Registration closes we will refund payments minus a $10 processing fee. After registration closes no refunds will be made.
Competitor Eligibility and Dress Code
StoaUSA rules for Events, Eligibility, and Dress Code will be followed at NITOC 2015.
Stoa Membership Registration
In order to register for NITOC 2015, you must be a Stoa member. When you register, this website will automatically cross-check your Stoa membership registration to ensure that you are eligible for NITOC 2015. (The name you register under must be formatted exactly the same way for both websites. If this is not done, you will endure the frustrating experience of software limitations trying to convince you that the system cannot recognize your registration.)
Electronic Script Submission
Check out the tab marked "Script Submission" for all the script submission information you will need to take care of your script requirements.
Script submission email nitocscripts2015@stoausa.org
Stay up-to-date on all things NITOC with the NEW Stoa USA mobile app!
srmifzosO_TwYCzryi7oEA